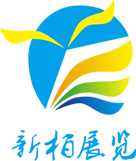 Shanghai Extension Advertising Co., Ltd. is one of the branches of Guangzhou Xinbai Exhibition Co., Ltd., which was established in 2005 and is one of the most promising branches of Xinbai Exhibition Co., Ltd., specializing in commercial exhibitions and exhibition halls. Creative planning, design and construction, and operation management of projects such as event meetings, commercial spaces, and indoor and outdoor decoration. The company is located in Shanghai. The global platform design builds a one-stop service. Core countries and regions: Asia, Europe, Russia, the United States, the Middle East, professional quality, global service.
The company intends to develop in all directions, and the project development also includes multimedia technology services such as AR, VR and other interactive display solutions, electronic sandbox, and phantom imaging. Our industry teams are located in nearly 40 cities around the world and are always on call for the needs of our customers. Breaking the difference in time difference and culture makes communication easier. Let customers experience the international standard design and not enjoy the experience of local price advantage.
In this era of homogenization and extreme spread, "differentiation" means half of success for a new product. The traditional shooting techniques and the audience's audio-visual aesthetic fatigue have been constantly fighting. The emergence of 3D technology has brought a new creative space to help companies shape product differentiation with a refreshing approach.
Tuoxun adheres to the dual commitment of service and quality. Exquisite execution is the guarantee of quality, and the nuanced attitude is the purpose of service. Project cooperation is only the beginning, and cooperation and win-win is our goal.